Vacation rentals and visitor attractions in Virginia USA
Settled by colonists in the 17th century, Virginia is one of the most historic states. Later, the Civil War ripped through Virginia leaving haunting battlefields and poignant memorials to this traumatic time. The land is dotted with reminders of Virginia's past. Elegant plantation houses overlook fields where slaves laboured over the tobacco crop and humble farms still stand on the lonely hillsides of the Blue Mountains.
Avoca is a fine Queen-Anne style mansion. Tours include the splendid gardens, fine interiors and an atmospheric Revolutionary War kitchen. For more history, visit the home of the President George Washington. Here you will see the foundations of the original Washington family home, along with a recreation of the original house, furnished with fascinating antiques from colonial times. Afterwards, come and meet the animals at the site's Colonial Farm.
Virginia Beach is a great place for all the family. Enjoy the miles of sandy beaches, fun outdoor activities and seafront amusements. Kids will love visiting the Virginia Aquarium or racing to the top of Old Cape Henry Lighthouse. Take the family on a whale-watching trip or enjoy a day of splashing good fun at a water park.
Follow the trail of vineyards and wine tasting tours across the state of Virginia. Many breweries also open their doors to visitors so you can sample the locally made beers. Whilst out and about, take a walk through the beautiful scenery of the Blue Mountains or try a spot of fishing in one of Virginia's lakes and rivers.
Finally, thrill seekers will love Busch Gardens Europe, a fun packed theme park full of adrenaline raising roller coasters and rides and spectacular musical shows.
Self-catering holiday cottages and apartments to rent in Virginia:
Special offer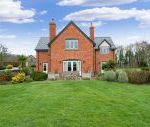 Originally 1671 GBP, Now 1771 GBP
Find out more about available dates