Vacation rentals and visitor attractions in Vermont USA
Vermont's green pastures, dotted with pretty picket-fenced houses, offer classic New England picture-postcard charm. Amongst the apple orchards and lakes and forests, you will find villages made up of picturesque white clapboard houses. Follow the trail of spectacular autumn foliage as the leaves turn to hues of burning reds and gold.
Food is taken seriously in Vermont and the state offers a gourmet's dream of culinary delights. Vermont takes a pride in preserving its local flavours and working farms provide tours so you can see how New England specialities such as cider and maple syrup are made. Of course, tasting the produce is all part of the experience. If you like ice cream, you'll love the Ben and Jerry's Factor Tour. See how this world-famous ice cream is made and then sample the finished product.
Stowe is a delightful 200 year old mountain village full of antique shops, cafes and restaurants. Come in the summer for horse riding, kayaking or simply to explore the pretty countryside. In the winter, this snow-covered winter wonderland is the perfect location for skiing and winter sports.
Whether you visit Vermont in the summertime or in the glorious autumn, there are plenty of historical sites to visit between trips to breweries and cider mills. Hildene is a fine mansion, which was the home of the Lincoln family. Set amongst lovely gardens and walking trails, the house offers a glimpse into 19th century American life. Other historical sites range from humble log cabins to haunting battlefields.

Self-catering holiday cottages and apartments to rent in Vermont:
Special offer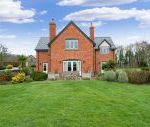 Was 1671 GBP, Special Price 1771 GBP
See the Offer Details including available dates