Vacation rentals and visitor attractions in Utah USA
Explore a land where the red rock of the canyons bakes in the afternoon sun and the mighty Colorado River flows through the dusty land. This is a land sacred to the Native American and known to the cowboy. A place where there are abandoned ghost towns on mountain passes and dinosaur bones lie hidden in the rock.
The Arches National Park is a natural wonder. The incredible scenery is reminiscent of a Western movie with bare red rock forming enormous arches and spires. See a gigantic boulder balancing precariously at a great height at Balanced Rock. Hike through the Devil's Garden or explore the many trails on mountain bike or horse back.
Afraid of heights? Dead Horse Point is towering cliff rising 2000 feet above the Colorado River. Thrill seekers can take to the mighty Colorado River for white water rafting for an unforgettable Western adventure.
The Dinosaur National Monument is fascinating place. More than 2000 dinosaur bones have been discovered, buried in the sandstone. The discovery is still going on. Come and watch the palaeontologists at work.
Wintertime brings snow to the high slopes of Utah and the state is one of the best places in the USA for winter sports. The Canyons Resort offers a large area just perfect for skiing and snowboarding.
Finally, Utah is known throughout the world as the home of the Mormons. Come to Salt Lake City to uncover 150 years of Mormon history amongst historical buildings, such as the St George Tabernacle, and famous sites like Emigration Canyon.
Self-catering holiday cottages and apartments to rent in Utah:
Special offer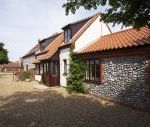 Was 795 GBP, Reduced to 595 GBP
Read more about availability