Visitor attractions and Self Catering in South Dakota USA
South Dakota is part of the Old West. The great Missouri River flows through this land where buffalos still roam the plains. A land fit for adventurers: discover long buried mammoth bones or pan for gold. Enjoy outdoor activities amongst the Black Hills or in the wilderness of the Badlands.
One of the most famous monuments in the USA is Mount Rushmore. In 1927, the gigantic faces of four presidents were carved into the ancient rock of the mountain.
Experience the Old West at the 1880s Town, near Murdo. Want-to-be cowboys and saloon girls can visit the saloon or rent a costume and have a photograph taken looking just like their ancestors. The 1880s steam train sets out from Hill City on a picturesque tour of the Black Hills.
Bear Country USA is a wildlife park where bears, wolves and elk roam free. To see herds of buffalo and deer, come on the buffalo safari at Custer State Park. You can also explore the park on horseback or mountain bike the many off-road trails.
Settlers came to farm these lands, Ingall's Homestead Laura's Living Prairie shows how early settlers grew crops, raised animals and made everything they needed on the farm. For a more modern farm experience, visit one of the state's vineyards for a tasting tour.
Self-catering holiday cottages and apartments to rent in South Dakota:
Special offer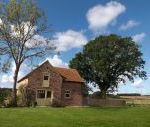 Was 445 GBP, Special Price 399 GBP
See the Offer Details including available dates