Maryland vacation rentals and visitor attractions
For a little bit of American history, come to Maryland. The state was colonised in the 17th century and many early buildings remain including courthouses and mansions. Blessed with an Atlantic coastline, the state is known for charming fishing ports and great seafood.
Baltimore is a historic city, which grew up as a seaport. It is a great place for summer rentals with many exciting visitor attractions such as the enormous National Aquarium in Baltimore and the fascinating Maryland Science Center. The Inner Harbor is a fun place where you can ice skate, take a trip in a paddleboat or watch the street entertainers. To discover more about Baltimore's seafaring past, come to the National Historic Seaport. Here you will find an original 19th century lighthouse and historic ships which illustrate the uses of Baltimore's seaport through the ages. The Fort McHenry National Monument and Historic Shrine lets the visitor see how the American's fought the War of Independence. Built in the early 19th century, the fort is well preserved and houses excellent military exhibitions.
For seaside amusements, come to Ocean City. There are miles of sandy beaches to be enjoyed by all the family, thrilling amusements and a great selection of restaurants. Kids will love the Wild West theme park, haunted houses and water slides. Nearby, there are plenty of fine golf courses and extensive shopping malls.
If you like crab then the town of Crisfield is the place for you. Crab fishing has been the main industry here for generations and numerous restaurants specialise in crab cakes and other crab delicacies. Cambridge is another atmospheric port town with a wealth of museums and many buildings from centuries gone by. Over in Worcester County see the wild ponies run free at the Assateague Island National Seashore.
Maryland vacation rentals include cottages and condoes.
Self-catering holiday cottages and apartments to rent in Maryland:

Special offer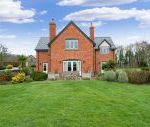 Originally 1874 GBP, Now 1674 GBP
Find out more about available dates