Maine vacation rentals and visitor attractions
Located on the eastern seaboard of the United States, Maine is a popular vacation destination. For centuries, fishermen have fished the Atlantic coast, a lifestyle that has left a legacy of many charming fishing villages and a reputation for some of the best seafood in the country. More recently, artists have colonised the region attracted by the light and the breathtaking sea views.

The coastal town of Rockland is a charming historic seaport where you can visit the Maine Lighthouse Museum, explore Victorian mansions and taste freshly caught lobster. The Farnsworth Homestead, in Rockland, is a fascinating historic home. The house has been preserved exactly as it was in the Victorian period, right down to the kitchen utensils and toiletry accessories. There is no better way to see how the rich lived in years gone by. Down at the seafront, you can catch a sea fishing trip or try and catch a lobster with Captain Jack's Tours. The town is also home to many art galleries, cafes and restaurants.
Sailing attracts many people to Boothbay Harbor in the summertime. The village has been home to fishermen for centuries but now the harbour is full of delightful sailing boats and the quayside home to a great selection of restaurants. Whale watching and deep-sea fishing trips run from the harbour. A charming local attraction is the Boothbay Railway Village: a steam train which chuffs through a recreation of a 19th village complete with a blacksmith and schoolhouse.
Picturesque Boothbay:

Outdoor activities can be enjoyed in Maine at any time of year. For the summer rentals period, many visitors head to Acadia National Park to hike up Cadillac Mountain or to cycle along the 57 miles of carriage trails. The long Atlantic coastline attracts surfers, sunbathers and walkers as well as adventurers who explore the natural beauty of the coast by sea kayak. Many fine golf courses with excellent facilities offer challenges to golfers of all abilities. In the winter, the Maine ski resorts are the place for downhill skiing and snowboarding.
Maine vacation rentals include lake houses and cottages.
Self-catering holiday cottages and apartments to rent in Maine:
Special offer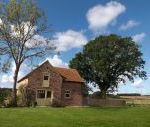 Price originally 445 GBP, Now reduced to 399 GBP
see more about available dates