Illinois holiday accommodation and visitor attractions
There is plenty to discover in Illinois. The landscape includes the great Lake Michigan, vast forests and spectacular caves. The state's principal city is Chicago, a lively metropolis famed for great shopping, a wide variety of museums and, in the evening, blues clubs.

In the north of the state is Starved Rock State Park. The forests and canyons are ideal for hiking and sparkling waterways offer quiet spots for fishing and boating. In the south is the vast Shawnee Forest. Enjoy the peace of the forest by horse riding or walking. Rock climbing is available in the area. The main feature of Cave-in-Rock State Park is a large limestone cave, set on the banks of a river.

Relive American history at Fort de Chartres, a French colonial fort built in the late 18th century. Enjoy a leisurely trip into a gentler age on the Spirit of Peoria, an old style riverboat, as she travels down in the delightful riverfront in Peoria. Find out about the culture and daily lives of the local Indian tribes at the Black Hawk State Historic Site.

Chicago is a large American city with great shopping, both on the mile long North Michigan Avenue and at vast out-of-town outlet centres. Take a stroll down to Navy Pier and enjoy the view out over Lake Michigan. There is always plenty going on with theatres, amusements and boat trips to choose from. For another fine view, take a trip up Sears Tower and look out from the dizzying height of the 94th floor. The city has many fine museums ranging from natural history to science and industry. Kids will love the huge John G. Shedd Aquarium. Just out of town is Six Flags Great America, Hurricane Harbor, a combined theme and water park offering fun for all the family.

Popular culture is big in Chicago. Find out what the Americans love about baseball by visiting the Chicago Cubs stadium. Alternatively, enjoy a day at the races at the Arlington Race Track. Music fans will want to check out the city's Blues Clubs for authentic sounds. Finally, for the young-at-heart, there is a chance to have your photograph taken with a cartoon hero. The Popeye Statue stands six foot tall in Segar Memorial Park.
Illinois vacation rentals include condoes and lake houses.
Self-catering holiday cottages and apartments to rent in Illinois:
Special offer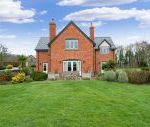 Was 1874 GBP, Special Price 1674 GBP
See the Offer Details including available dates