Idaho holiday accommodation and attractions
Idaho is a large state in the north west of the USA. The land is characterised by lakes, rivers and mountains and there are many wilderness areas which offer the traveller quiet solitude for walking, fishing or hunting. Old mining towns give a flavour of life when the west was young and cowboys, prospectors and saloon girls walked the boardwalks. In winter, many mountain towns are snowed-in for months and sledging and dog sledging are popular outdoor activities.

North Idaho is home to the several mountain ranges and many sparkling lakes and rivers. Grizzly bear, elk and moose roam free in the forests of Bonner's Ferry. Fish or enjoy the thrills of white water rafting in the river. Discover the area's several waterfalls. Water sports can be enjoyed on the crystalline Lake Coeur d'Alene. Nearby, visit the Museum of North Idaho and learn about the history of this majestic landscape and the native Indians who once had their hunting grounds here.

Young adventurers can learn about the ice age at Tolo Lake Mammoth Replica, a visitor centre which tells the story of how the remains of six mammoths were found at the bottom of Tolo Lake.
Relive the old west of the gold rush days at Silver City. Enjoy the historic wooden fronted buildings and see if you can strike lucky when panning for gold. To get a closer look at the old mines, take a drive along the Mackay Mine Hill Tour and explore this bygone world at your own leisure.

Finally, what would the west be without cowboys. See some fine ranch tricks at the Caldwell Night Rodeo.
Idaho vacation rentals include log cabins and lake houses.
Self-catering holiday cottages and apartments to rent in Idaho:
Special offer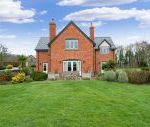 Was 1671 GBP, Reduced to 1771 GBP
Read more about availability