Hawaii holiday accommodation and visitor attractions

Hawaii is a Pacific island paradise famous for volcanoes, surfing and the hula. Wonderful sandy beaches line these tropical shores, which were formed by dramatic volcanic activity. The perfect climate and romantic setting means that Hawaii is a top honeymoon destination.

Say Aloha to Hawaiian culture. The people of the Hawaiian Islands are known for warmness and hospitality. Guests are often welcomed with a garland of flowers and the hula, a traditional island dance performed in grass skirts. To celebrate, the Hawaiians hold a luau, a torch-lit party, where music and dance are accompanied by a traditional feast of smoked meat and roasted pig.
Surfers have been riding the waves on the shores of Hawaii for decades. The surf here is ideal for those who want to catch a big wave. The winter months attract the world's top surfers for international competitions including the Quicksilver Eddie Aikau International in December.

Volcanoes shaped this land and created some fascinating features such as the world's tallest sea cliffs on the north side of Molokai. The spectacular Waimea Canyon, on Kauai, is 10 miles long. The most amazing thing about Hawaii's landscape is that it is still being formed. The Kileaua Volcano is the most active volcano in the world and you might be just lucky enough to see red-hot lava lazily flowing down towards the sea.

The beautiful natural scenery is ideal for hiking and cycling. Fine golf courses host the PGA tour. Whale watching trips are popular off the coast, with humpback whales visiting local waters in December to breed. There is plenty to do in Hawaii and all of it under the warmth of the tropical sun.

Self-catering holiday cottages and apartments to rent in Hawaii:
Special offer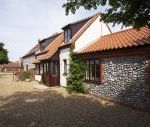 Price originally 795 GBP, Now reduced to 595 GBP
see more about available dates