Georgia holiday accommodation and visitor attractions
The home of southern charm, Georgia is a large state famous for plantation houses, Martin Luther King and as the setting for the novel 'Gone with the Wind'. Southern hospitality also brings many golfers to play on the state's fine golf courses. The state is home to the Masters® in Augusta, one of the world's premier golf tournaments. The National and State parks are great places for hiking and fishing and the long Atlantic coastline is dotted with many lovely beaches.
Atlanta is the state capital and is steeped in American history. The Atlanta History Centre and Museum tells the story of Atlanta through colonial, civil war and modern times. Scarlet O'Hara, the heroine of 'Gone with the Wind', a novel which depicts the south during the civil war, was created in Atlanta. Visit the Margaret Mitchell House and Museum and learn about the author of this famous book. Martin Luther King, the civil rights campaigner, was born in Atlanta. Many pilgrims come to pay their respects to his grave in the city. Finally, Atlanta is the home of Coca Cola. The entertaining World of Coca Cola Museum takes the visitor on a tour through the history of this world famous drink.
Nearby, Stone Mountain Park is a unique experience where you are confronted by an enormous granite rock, which looms up out of the flat land. On the rock are carved the faces of three prominent Confederate leaders. Take a leisurely tour of the lake on a reproduction Mississippi riverboat or get a closer view of the Confederate carving from a lofty cable car or circle the mountain from the comfort of the Scenic Railroad.
Once, Georgia was the centre of the mighty cotton industry. Plantation houses dotted the landscape. Many plantation houses now provide Bed and Breakfast accommodation and allow the visitor to discover how plantation owners and slaves lived in the days before the civil war.
Self-catering holiday cottages and apartments to rent in Georgia:
Special offer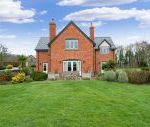 Price originally 1671 GBP, Now reduced to 1771 GBP
see more about available dates