Alaska vacation rentals and visitor attractions
A land of rugged mountains and pristine glaciers surrounded by wild seas, Alaska offers a glimpse of true wilderness. This is a frontier land fit for adventurers. Traditionally occupied by the Tlingit Indians, the nineteen-century saw the arrival of the Gold Rush and the white settler. Modern day adventurers come to explore the glaciers by dog sled or light aircraft, to ride the river rapids or to hike through the wilderness. The wild still holds some secrets and animals like moose and grizzly bear still roam free.

The Gold Rush brought prospectors in their thousands, all hoping to strike lucky. The town of Skagway grew to accommodate these hardy adventurers, adding wooden saloons, hotels and shops and became known as The Gateway to the Klondike. Today, it provides an atmospheric base for exploring the landscape the miners would have known at the Klondike Gold Rush National Historical Park or for enjoying outdoor activities such as hiking, mountain climbing and horse riding.

The sea has always been important to Alaskan life. Haines is a lovely town, set dramatically on a fjord and surrounded by breathtaking mountains. Come for wildlife watching trips. Whale watching trips and sea fishing are popular offshore. Back on land, the Chilkat Bald Eagle Preserve is a wilderness where you may spot the rare birds. Haines is also the place to discover Chilkat Indian culture. You can visit the Klukwan settlement where a Tribal Tour explains the art, traditions and heritage of the native people.

Moose, caribou, grizzly bear and wolves inhabit the Denali Park, set around the spectacular Mount McKinley. You can explore the park by bus, helicopter, by hiking or experience the wild by taking a raft down the river.

Traditional foods in Alaska include salmon and halibut. The principal city of Anchorage has many fine restaurants, which serve seafood as a speciality.
Alaska vacation rentals and summer rentals include log cabins and lake houses.
Self-catering holiday cottages and apartments to rent in Alaska:
Special offer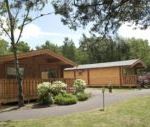 Original Price 450 GBP, Discounted Price 400 GBP
More Information on dates available