New Jersey vacation rentals and visitor attractions
New Jersey is a great location for those who want to combine a seaside holiday with day trips to New York. Whether you want the glamour and excitement of the casinos at Atlantic City or a New Jersey summer rental in quiet fishing village on the edge of a State Park, there's plenty to choose from.
Atlantic City condo rental offers a base in this lively seaside resort, complete with the world's longest boardwalk, casinos and great shopping at enormous outlet centres. Days are spent making sandcastles on the beach or watching the fascinating fish at the Atlantic City Aquarium. Kids will love the IMAX cinema and the amusements in Steel Pier.
Discover how American Indians once lived on this land at the Native American Indian Heritage Museum. Learn how Thomas Edison invented electric light and recorded sound at Glenmont, his former home.
New York is just across the water. You can take the ferry from Liberty State Park in New Jersey and see the famous Statue of Liberty and Ellis Island.
Cape May is an elegant Victorian seaside town complete with a picturesque lighthouse and stately Victorian villas. Local attractions include Cold Spring Village, an open-air museum which recreates Victorian village life and the Firemen's Museum.
For family fun visit Hurricane Harbor Water Park and Six Flags Great Adventure theme park. For animal encounters, visit the Lakota Wolf Preserve in Columbia.
New Jersey vacation rentals and summer rentals include beach houses condos.
Self-catering holiday cottages and apartments to rent in New Jersey:
Special offer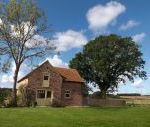 Was 445 GBP, Reduced to 399 GBP
Read more about availability