Montana vacation rentals and visitor attractions
Wide open spaces, Indian reservations and ranches, Montana gives the full western experience.
Montana has an expansive landscape, dramatic with plateaus, canyons and rushing rivers. It is a fantastic destination for outdoor activities. Rushing rapids offer some of the best locations in the USA for white water rafting. Explore the more peaceful waterways by kayak. Horse riding through wooded trails is very popular and a number of ranches offer accommodation and trekking. Hiking is another way to enjoy the true serenity of Montana's wild spaces. In the winter, the pristine snow cover provides a winter wonderland for downhill and cross-country skiing along with dogsledding and snowmobiling.
Come and discover the cultures and traditions of the North American Indian. You can learn more about their unique way of life at Museum of the Plains Indian in Browning and the Sioux Culture Centre and Museum in Poplar. If you are lucky enough, you might be able to see the Crow Fair and Rodeo or the Fourth of July Powwow.
Dinosaurs once inhabited this ancient land and there are many attractions and experiences in the state which offer young adventurers a taste of dinosaur discovery.
Yellowstone National Park is known throughout the world as the home of Old Faithful, the geothermal geyser. Scientists have recently discovered evidence that the world's largest volcano could be buried under the forests and plains of this beautiful National Park. Come to the park to learn more.
Montana vacation rentals and summer rentals include log cabins and mountain chalets.

Self-catering holiday cottages and apartments to rent in Montana:
Special offer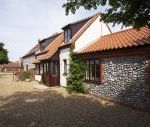 Original Price 795 GBP, Discounted Price 595 GBP
More Information on dates available