Mississippi vacation rentals and visitor attractions
Mississippi is a state warmed by the southern sun. Come to capture a taste of the old south amongst the antebellum plantation mansions and cotton fields. Mississippi has strong musical roots. It is the home of the Delta Blues and the birthplace of Elvis Presley. To finish your trip in laid back southern style, take a break on the golden beaches of the Gulf Coast.
Elegant southern style is what you'll find at the Mississippi Governor's Mansion. Built in 1839, in the antebellum style, it has remained in use since then. Come and take the tour of this historic building and admire the refined interiors.
In contrast, the birthplace of Elvis Presley is a humbler building. Located in the town of Tupelo, you can see how Elvis' rags to riches story began. Whilst you are in town, take the kids to the Tupelo Buffalo Park.
Delta Blues was born amongst the poor, living along the banks of the mighty Mississippi River. To investigate the roots of the Blues, take a trip to Clarksdale where you will find the fabulous Delta Blues Museum. Whilst you are there, discover what life was like working in the hot sun on a cotton farm at Hopson Plantation. The fertile green plains of the Delta are now home to fine golf courses.
Mississippi's Gulf Coast offers sun-drenched sandy beaches, a great range of water sports and world-class casinos. Biloxi is the place to come for glittering nightlife and to see the famous lighthouse. Just off the coast is Ship Island, where you will discover fantastic beaches and the historic Fort Massachusetts.
Mississippi vacation rentals and summer rentals include condoes and beach houses.

Self-catering holiday cottages and apartments to rent in Mississippi:
Special offer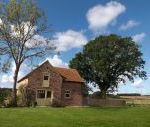 Was 445 GBP, Special Price 399 GBP
See the Offer Details including available dates