Michigan vacation rentals and visitor attractions
Michigan is known as the Great Lake State and those who enjoy boating and fishing will find this an ideal destination. In the autumn, the foliage turns to spectacular shades of burning gold and red. History lovers will find plenty to discover including forts and lighthouses and there's plenty for all the family to enjoy at the many water and theme parks.
For outdoor activities, it is hard to beat the wide-open wilderness of the Great Lakes. These massive expanses of water provide a peaceful location for sailing. Trout and salmon fishing is popular in the many lakes and rivers. Walking trails and cycling paths lead the visitor through dense woodland and green meadows. Camping and hunting are available in the State Parks.
115 lighthouses line the Great Lakes and many are over 100 years old. You can take a boat trip to Copper Harbor Lighthouse where you will see the Light Keeper's cottage and a museum dedicated to the history of Lake Superior shipping and lighthouses.
On Mackinac Island you will find the imposing Fort Mackinac. Feel the history in the stonewalls, built by British soldiers in the 18th century during the American Revolution. Exhibits include a grizzly depiction of battlefield surgery.
For an urban experience, visit Detriot, home of the American motor industry. Learn about the history of car production at the Ford Museum and take a trip through musical history at the Motown Historical Museum.
For family fun, come into the countryside and take up the challenge of a corn maze or pick your own fresh fruit or see cider being made at one of the many farms. For thrill seekers, ride the six roller coasters at Michigan's Adventure in Muskegon or make a splash at one of the many water parks.
Michigan vacation rentals and summer rentals include log cabins and lake houses.
Self-catering holiday cottages and apartments to rent in Michigan:
Special offer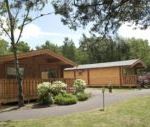 Originally 450 GBP, Now 400 GBP
Find out more about available dates