Alabama vacation rentals and visitor attractions
There is plenty to discover in Alabama. From the American Civil War through to the civil rights struggle, Alabama has played an important role in the history of the United States. Historic houses, museums and exhibitions bring the history of Alabama to life. For relaxation, the white sands of the Gulf Coast provide the perfect sun-drenched location for swimming and water sports. Inland, there are outdoor activities to satisfy the most daring adventurers amongst the lakes and mountains.
Montgomery, Alabama.
Discover southern charm at the First White House of the Confederacy, in Montgomery. This historic building was home to President Jefferson Davis and is beautifully furnished with items from the Civil War period. Also in Montgomery is the delightful Betsy Ann Riverboat, which offers river cruises through Montgomery's historic Riverfront Park. The Fort Conde Museum, in Mobile, is housed in an 18th century French fort. Multi-media exhibits show Native American life, recreate the horrors of an African Slave ship and tell the story of Civil War soldiers.

For family fun try Visionland, an adventure theme park and water park. Future space explorers will love the US Space and Rocket Centre in Huntsville where you can see astronaut training facilities and experience space travel with IMAX movie technology. Back on Earth, visit the animals at Montgomery Zoo.

Alabama offers fine golf courses. The Robert Trent Jones Golf Trail is ideal for beginners and experts. Great weather and excellent facilities combine to make a truly great golfing experience.

Adventurers can explore Alabama's rivers and lakes by rafting, canoeing or boating. The Alabama Bass Trail is a must for anglers. Junior explorers can discover 260 million year old caves at Rickwood Caverns.

White sandy beaches line the Gulf Coast. Come and enjoy water sports such as water-skiing, scuba diving and snorkelling or simply soak up the sunshine and admire the glittering blue waves.
Alabama vacation rentals and summer rentals include cottages and condos.
Self-catering holiday cottages and apartments to rent in Alabama:
Special offer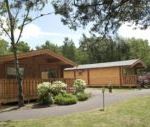 Was 450 GBP, Special Price 400 GBP
See the Offer Details including available dates